Five of My Favourite Movies About Artists
Take some time off from watching TV series and immerse yourself in art! There are literally hundreds of documentaries, biopics, and imaginative cinema on the subject. Here is a completely subjective selection of my favourites.
Girl With a Pearl Earring (2003)
Of course you've seen it already, but well worth watching again. This subtle, sensual Peter Webber film is really just a shrine to the goddess Scarlett Johansson, but it gave me an appreciation for the paintings and world of Johannes Vermeer that I didn't have before seeing it. The premise, from the same-titled book by Tracy Chevalier, is plausible but completely speculative- we know almost nothing of the Dutch artist's life. Johansson plays the girl with the pearl earring, a housemaid who faces ruin because of the scandal of posing as an artist's model, and the subject of one of Vermeer's most iconic artworks.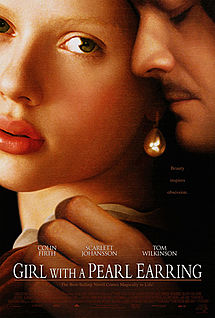 I Shot Andy Warhol (1996)
Mary Harron's I Shot Andy Warhol imagines the life of Valerie Solanas, the woman who wrote the "feminist classic" SCUM Manifesto, which is really a terrorist document of toxic vitriol that calls for the humiliation and eradication of men. Solanas eventually lived her ideology and shot that most oppressive patriarch, the effete artist Andy Warhol. If I made this film, I would have been a lot less sympathetic to the killer- my feminism means equality, and women who are violent and hate-filled and shoot to kill are just as heinous as men who do so. I also would have tried to make my movie easier to follow. But I too would have chosen Lili Taylor, a brilliant, underrated actress who makes this curious mess into something riveting.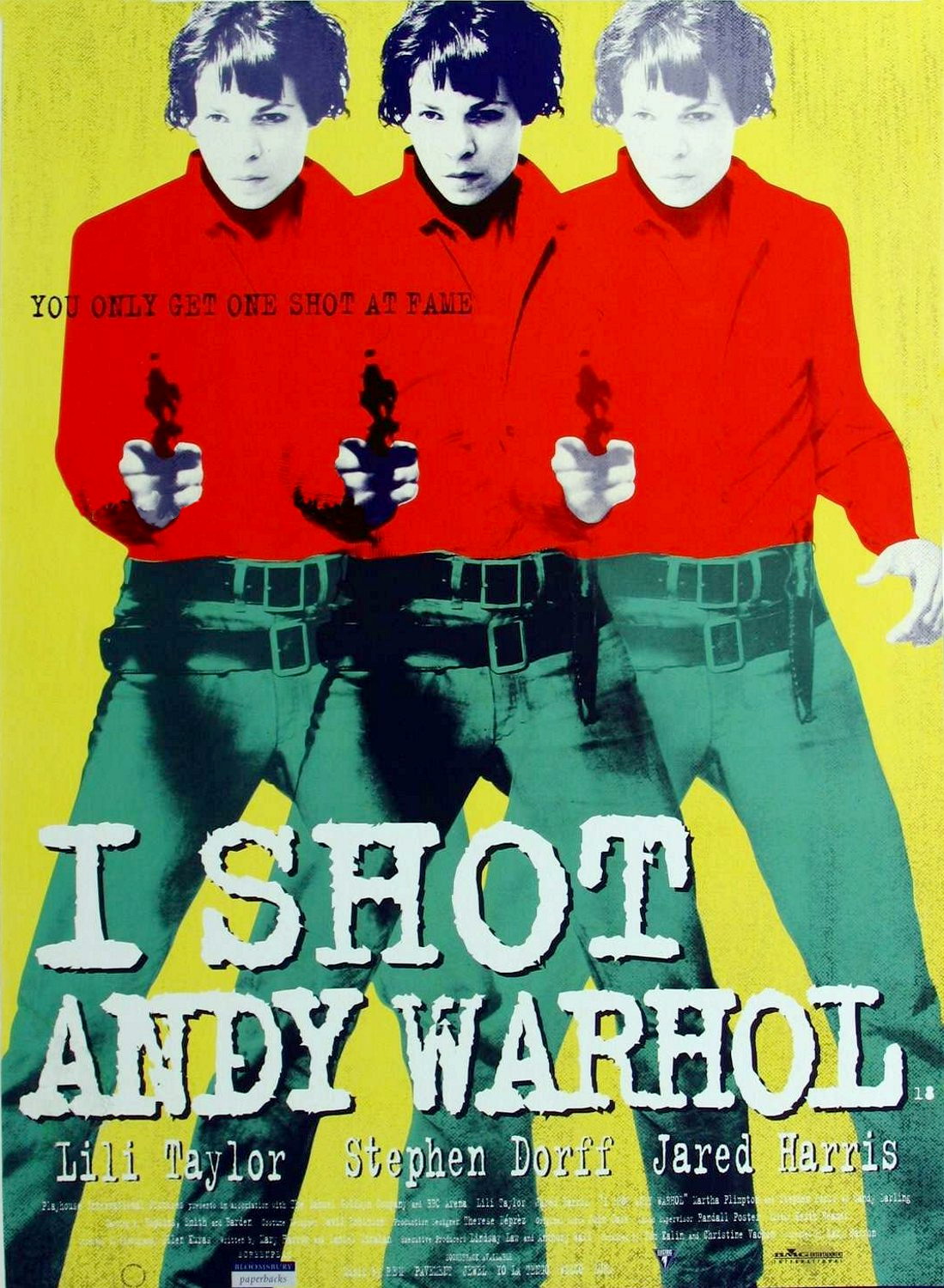 Radiant Child (2010)
Forget about Julian Schnabel's 1996 Basquiat, even though David Bowie plays Warhol and Jeffrey Wright is great as the tragic New York street artist. It is too predictably hagiographic, and in trying so hard to be epic, it manages to be as boring as Schnabel's ego. Radiant Child, the documentary by Tamra Davis, is also a little guilty of saint-making- the whole Jean-Michel Basquiat industry has been embarrassing in this regard, missing the mark entirely in its efforts to be sympathetic to a complicated and broken man. But this doc does a lot more to get to the heart of the art and the truth than anything else on the subject, with actual, fascinating footage and interviews with people who knew the painter personally.
West Wind: the Vision of Tom Thomson (2011)
This is a stunning film, one of the most beautiful documentaries ever made. It matters not whether you are a new or a long-term fan of Canadian art, Tom Thomson, the Group of Seven, or the Canadian north. Peter Raymont and Michèle Hozer take you there, by canoe, right into the source of the deep quiet and profound beauty the artist captured. For folks like me who are not cut out for wilderness camping, this is an extraordinary opportunity to experience the Algonquin, and to see it through an artist's eyes.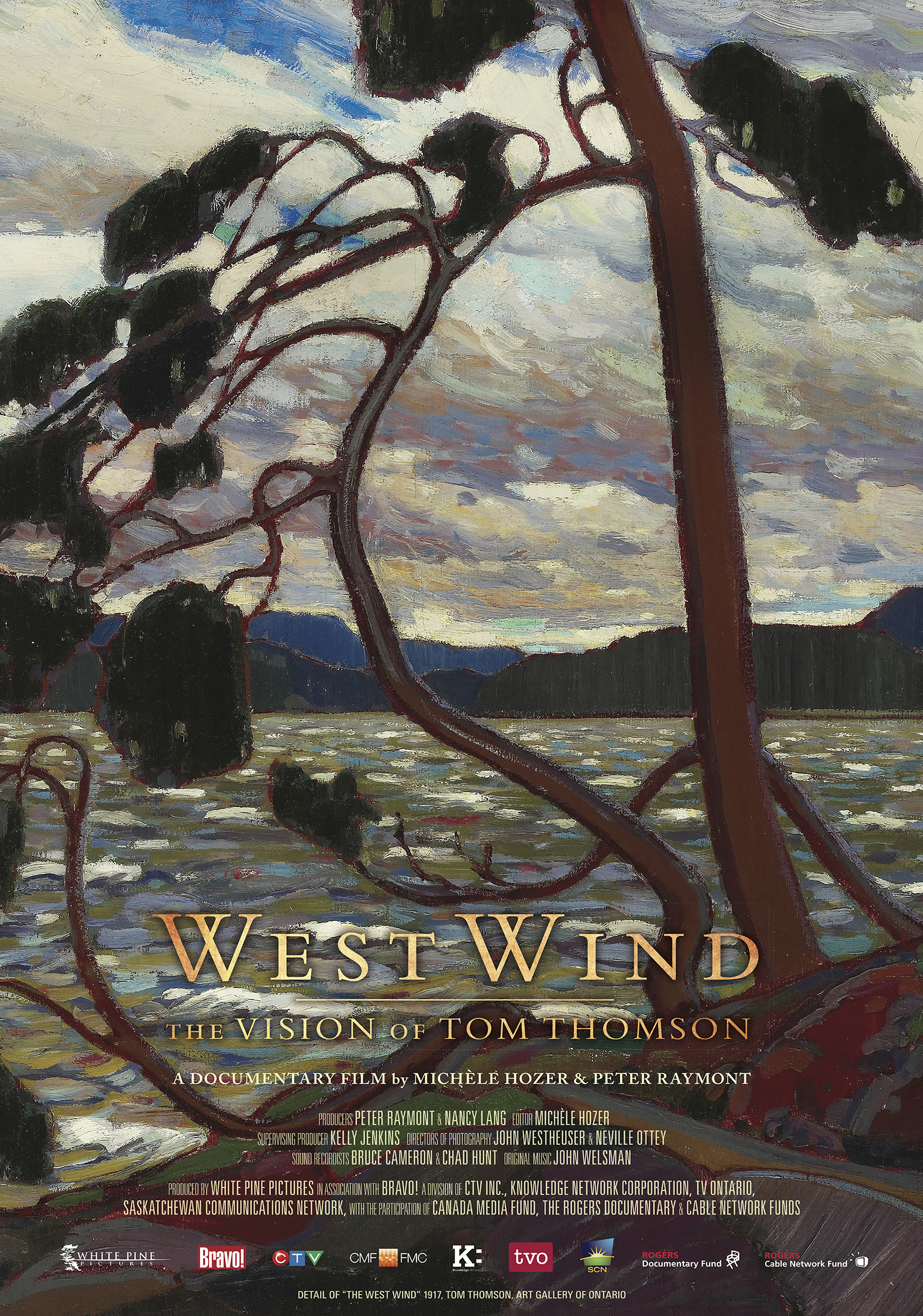 In the Realms of the Unreal (2004)
Jessica Yu brings to vivid life the intriguing story of Henry Darger. The friendless janitor lived completely invisible, seen only at the hospital he cleaned every day and at mass. No one knew a thing about his vivid interior world until he died, and the landlords took to dismantling the hoarding they found in the room he lived in most of his life. It is speculated that Darger was a closeted gay person, a child molester, and even a murderer, based on the disturbing and obsessive nature of the artwork and writings discovered after his death. He wrote and illustrated epic good- and-evil novels that were tens of thousands of pages long! Given what little is factually known of the artist's history, it is most likely that he was just a simple and reclusive man damaged by childhood loss of parents, abject poverty, and abuse he experienced, witnessed, and eventually escaped in orphanages. He possessed no intellectual powers but a huge imagination, and he illustrated all the violent fears that danced through his mind. An unforgettable story, and beautifully filmed.
Lorette C. Luzajic
Lorette C. Luzajic is a writer and an artist. Visit her at www.mixedupmedia.ca.